Mardi Gras Combo (Dry)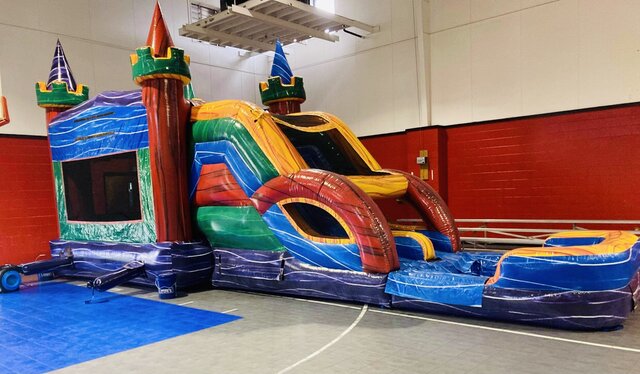 Description
Rental agreement & Liability forms
All customers must sign rental agreement and liability forms at the time of delivery.
Delivery & Setup
Delivery and setup are included in your rental fee. Delivery fees will only apply to those outside the 20 mile range of Huntington Tx. Delivery fee will be due at the time of delivery. You can contact us to check if delivery fees will apply to your rental.
Deposits & Refunds
Deposits are required in order to reserve your rental. Deposits are not deducted from rental fees. Deposits will be refunded after the pickup of the rental units, if they are in the same condition in which they are delivered. Deposits will not be refunded due to weather. You will be given the opportunity to reschedule your rental if there is significant weather at the time of your scheduled rental.
Rental Fees
Full rental fee can be paid at time of booking or paid at delivery. Full rental fee is required no later than scheduled delivery time of rental unit.
Equipment: unit, blowers, extension cord provided. If additional extension cords are needed due to distance of hookup, customers are responsible for those. Customers are responsible for providing water hose for wet rentals.
All rentals are day rentals. You may opt for additional day(s) at checkout.